Prevent dog and cat from theft and barbaric violence against animals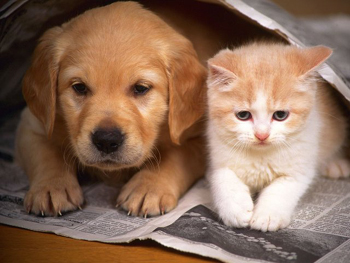 This petition sends to: National Assembly Chairwoman Nguyen Thi Kim Ngan, National Assembly Delegation of Provinces, Minister of Agriculture and Rural Development, Minister of Industry and Trade, and Vietnam Animal Protection Association VAWA
Nguyen Thuy Linh
7802 Signed
UPDATE: 20.11.2018 VICTORY : The National Assembly voted to pass the Livestock Law with 454/464 delegates agreeing. Accordingly, this Law takes effect from January 1, 2020, including 08 chapters and 83 articles. In which Chapter V - Humanitarian treatment of animals consists of 4 articles detailing the guarantee of livestock protection and humane treatment. Thank you for joining hands with Thuy Linh to propose the National Assembly to enact laws to protect animals. We will continue to accompany to stop cat and dog poaching and move towards banning the slaughtering of dogs and cats as proposed by Hanoi City. Congress has passed two important laws https://laodong.vn/thoi-su/quoc-hoi-vua-thong-qua-2-luat-quan-trong-thuoc-linh-vuc-nong-nghiep-642177 .ldo Full text of the Law on Animal Husbandry http://duthaoonline.quochoi.vn/DuThao/Lists/DT_DUTHAO_LUAT/View_Detail.aspx?ItemID=1387&LanID=1558&TabIndex=1
UPDATE: 24.10.2018 Right now the 6th National Assembly is in the 14th session, which contains the content of the draft Review and adoption of the Livestock Law. The bill already has provisions for animal protection. However, it is necessary to speak up for slaughter control and banning the killing of dogs, cats and other pets to be added to the law. Each support signatory is very important to help pass the Law to prevent the theft of dogs and cats, proceeding to ban the slaughter of dogs and cats. Quickly support Thuy Linh to send 10,000 signatures to which Congress do you guys ??? UPDATE: 12.09.2018 Hanoi wants to give up dog-eating habit: https://m.dantri.com.vn/xa-hoi/ha-noi-muon-nguoi-dan-tu-bo-thoi-quen-an -thit-cho-20180911160345661.htm UPDATE : August 10, 2018 The National Assembly's Committee met and listened to a report explaining the Livestock Law, including the regulations on animal welfare and slaughter control ... as stated in the petition. ??? A positive signal to address the content of our petition. See the detailed press that: The National Assembly Standing Committee gives comments on the Law on Livestock: https://m.bnews.vn/uy-ban-thuong-vu-quoc-hoi-cho-y-kien-ve-du -an-luat-chan-nuoi / 93123.html National Assembly Website News: http://quochoi.vn/tintuc/Pages/tin-hoat-dong-cua-quoc-hoi.aspx?ItemID=36854
UPDATE : 06.08.2018 More than 1 thousand signatures support "Proposal of the National Assembly to amend the Law on Livestock 2018 to prevent dog and cat theft and barbaric violence against animals". Sincerely thank you all!
==================================================== ==============================================
SOCIALIST REPUBLIC OF VIETNAM Independence - Freedom - Happiness
Petition
For: Proposing the National Assembly to amend the 2018 Livestock Law to prevent dog and cat theft and barbaric abuse of animals
Hanoi, August 5, 2018
To: - CHAIR OF THE NATIONAL ASSEMBLY NGUYEN THI KIM NGAN - CHAIRMAN OF THE NATIONAL ASSEMBLY COMMITTEE NGUYEN THANH HAI - PRESIDENT OF THE COMMITTEE OF THE SCIENCE, TECHNOLOGY AND ENVIRONMENTAL COMMITTEE - CITY NATIONAL ASSEMBLY COUNCIL - MINISTER OF AGRICULTURE AND RURAL DEVELOPMENT - MINISTER OF INDUSTRY AND TRADE - VIETNAM ANIMAL PROTECTION ASSISTANCE VAWA
We, the undersigned, have petitioned the agency for the following: Recently, through press tracking and the media, we found a lot of blatant theft of dogs and cats among daytime. The gang also equipped with electric guns, knives, swords to catch dogs and ready to fight back when people want to protect and reclaim pets. The behavior of those people is very fragile, causing many witnesses to be shocked and panicked. Violence from dog theft has reached its peak when many people decided to fight back. Countless collective fights of dog thieves led to many tragic murders for owners and dog thieves. The incident not only caused social disorder but also instilled fear and insecurity in the community. The common destination of these burglaries are dog meat points or lines, Cat of unknown origin. Therefore, we make this Application, and we would like to consider and add some of the following contents to the breeding law expected to be adopted at the November 2018 meeting:
- Strictly sanctioning regulations deterrent to the act of poaching cats and dogs and assaulting the owner.
- Have sanctions to prevent brutal abuse of pets, pets and animals in general.
- Prohibition of slaughtering pet, controlling slaughter, consumption of dog and cat meat of unknown origin. Currently, there is no process to control slaughter of cats and dogs, so the risk of disease from dog and cat meat floating is very worrying. We urge you to consider issuing the above regulations to help protect animals, prevent violence and disorder from poaching of dogs and cats, improve the image of a peaceful country, Civilization in the eyes of international tourists and friends. Especially eliminating the risk of disease from dog and cat meat to the health of the community.
Sincerely thank you! Thuy Linh And 3,235 people signed the following:
==================================================== ==============================================
Let's achieve 10,000 signatures sent to Congress through the livestock law in November 2018 to prevent pet dog and cat burglary and pet cruelty. This petition will be sent by Hopecom to the above agencies before the November 2018 meeting
---
---
HARMFUL CAT TIPS AND VIOLENCE OF MAN AND ANIMALS
Stupid dog theft in the daytime in Hanoi caused Vietnamese netizens to "stir up" The whole process of dog theft of two young men on a motorbike was recorded by security cameras nearby. The incident occurred around 7 am on March 7 in an alley on Nguyen Van Cu Street (Hanoi). The blatant action in the middle of the day can be called "dog snatching", causing the woman to fall down on the road. Witnessed that scene many people could not help but get angry and annoyed. It is known that the dog was stolen by two young men, the cream-colored dog resembling Chow Chow.
Gang "gangster" used electric shock to attack the host In the following video, a group of young people used iron canes and electric stimulators to poach dogs. When the host finds out, the thief threaten to attack.
---
Source of the press:
A dog theft line in Ha Tinh has just been destroyed https://www.google.com/amp/s/m.thanhnien.vn/thoi-su/triet-pha-duong -day-trom-cho-o-ha-tinh-tam-gi-6-cau-tac-968793.amp
National Assembly debates the inclusion of cats and dogs in the draft Bill Livestock http: //m.danviet .vn / nha-nong / dbqh-picture-luan-viec-dua-cho-meo-chim-huou-vao-du-luat-chan-nuoi-886387.html
There is a need to prohibit animal abuse in Vietnam http://congly.vn/phap-luat/dien-dan-cong-ly/can-co-dao-luat-cam-hanh-ha-dong-vat-o-viet-nam-84816.html Suggestions Humanitarian treatment of livestock https://www.tienphong.vn/xa-hoi/de-xuat-quy-dinh-doi-xu-nhan-dao-voi-vat-nuoi-1279647.amp.tpo
______________________________________________
Let's achieve 10,000 signatures sent to the National Assembly through the November 2018 livestock law to prevent pet dog and cat burglary and cruel violence against pets. Quickly sign to support my friends! To sign your support , you can visit the HopeCom Center office at 78 Duy Tan, Cau Giay.
To register for online support , please click the green button at the end of the article (on mobile) or on the side (on PC), enter the Name, Email ... and then press the Sign button. The screen will display the words "Thanks for signing for support."
Nguyen Thuy Linh